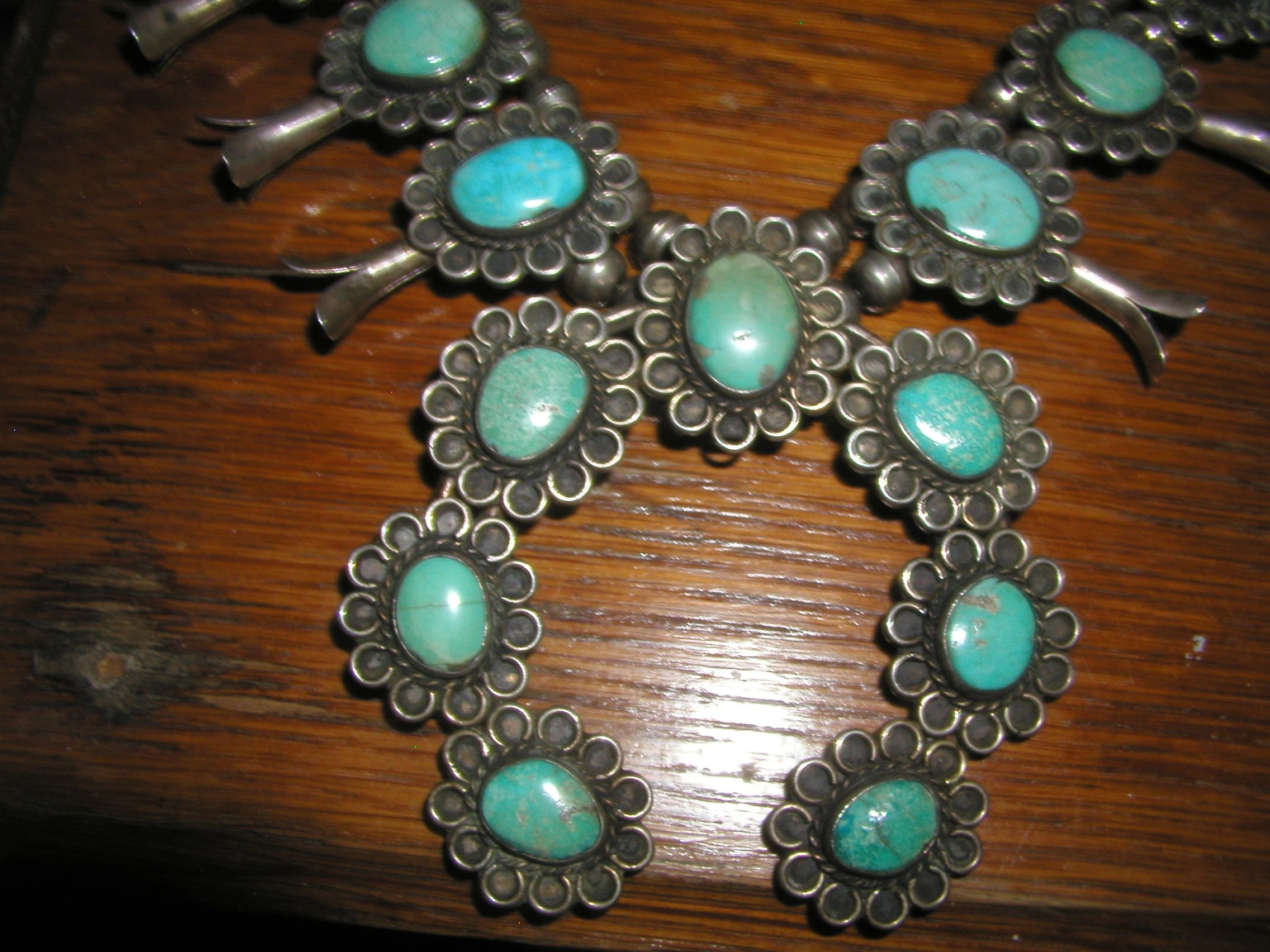 Dimensions: Price: $1,250.00

Length from Hook to Eye:
26 Inches

Naja: 3 1/4 Inch Width
x 3 1/4 Inch Height.

Weight:
A Well Balanced 7.8 OUNCES



SOLD








Item: DK105

Mid 20th CENTURY AUTHENTIC Navajo SQUASH BLOSSOM NECKLACE

This Early Squash Blossom Necklace has a great handle. Totally Authentic... It is constructed of Silver Bench beads along with Blossoms featuring beautiful Silver Wire Work Medallions. Exceptional in Every Way! Just check out the Workmanship on this Great Example of Silver Smithing. Simple Bezels feature Old MORENCI TURQUOISE Hand Cut and Polished. Even the Hook and Eye are Hand Made. Strung on Fox Tail.







Dimensions: Price: $395.00
S O L D

Width: 1 1/4 Inches (at center), Inside Circumference: 5 3/16 Inches with a 1 1/8 Inch Gap.

Weight: 46 Grams
Item: DK106 - S O L D

EARLY Navajo SPLIT SHANK COIN SILVER BRACELET

This 1940's NAVAJO Bracelet features a Hand Chiseled / Split Shank, with Deep Hand File Stamp Work on each side of the Shanks. Great Wear and Patina, on this one. Three (3) TURQUOISE Medallions featuring GEM QUALITY Cripple Creek Turquoise Gem Stones, Simple Bezels with Silver Filigree all mounted on Plates.