Dimensions: Price:$1,950.00

Width: 3 Inches at Center

Inside Circumference:
5 3/4 Inches with a 1 1/2 Inch Gap

Weight: 91 GRAMS

















Item: DK156

AUTHENTIC NAVAJO INDIGENOUS COIN SILVER CLUSTER BRACELET

This AUTHENTIC Navajo Bracelet is EXCEPTIONAL!!!.

What makes this piece so desirable is that it is 100% HANDMADE.

Make note of the beautiful Hand placed COIN SILVER Bead work and Hand Pounded Silver Half Round Hand Drawn Wire forming the Shank. Hand Cut and Polished Freeformed 100% NATURAL TURQUOISE Material. (Check out the shapes of these Cabs)

This piece is truly a Work of Art. Great Patina and NATIVE AMERICAN USE make's this 1940's Bracelet Highly desirable.




Dimensions: Price:$210.00

Size: 6 1/8 Inches


Item: DK158

TOP GRADE EARLY Navajo UNUSUAL LONE MOUNTAIN TURQUOISE RING

What sets this Ring apart from most rings that you will find is the central large HIGH GRADE GEM QUALITY LONE MOUNTAIN TURQUOISE SPIDERWEB Cab.

This Silver Ring features a Hand Made Sawtooth Bezel, Split Shank and Two (2) Silver Leaves (Plates) embracing the stone. Nice Patina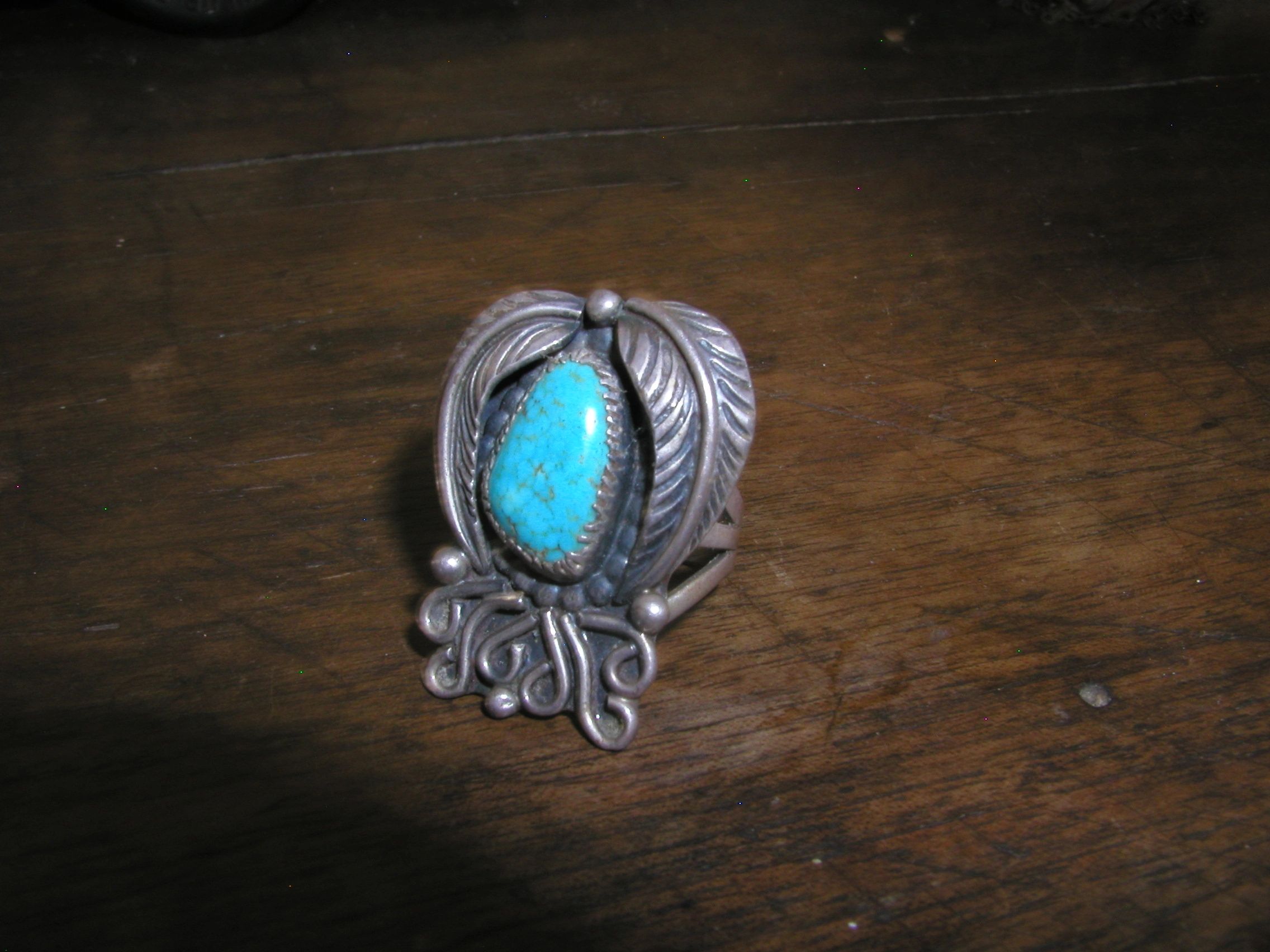 Dimensions: Price: $90.00

Size: 6 1/4 Inches









Item: DK159

EARLY Navajo SILVER RING WITH #8 SPIDERWEB TURQUOISE

This NAVAJO Ring features Split Shank, beautiful Silver Filigree Work and Two (2) Hand Tooled Leaves all surrounding the GEM QUALITY TURQUOISE Cab.
(This grade of material is almost Impossible to find today)
It makes an elegant statement.