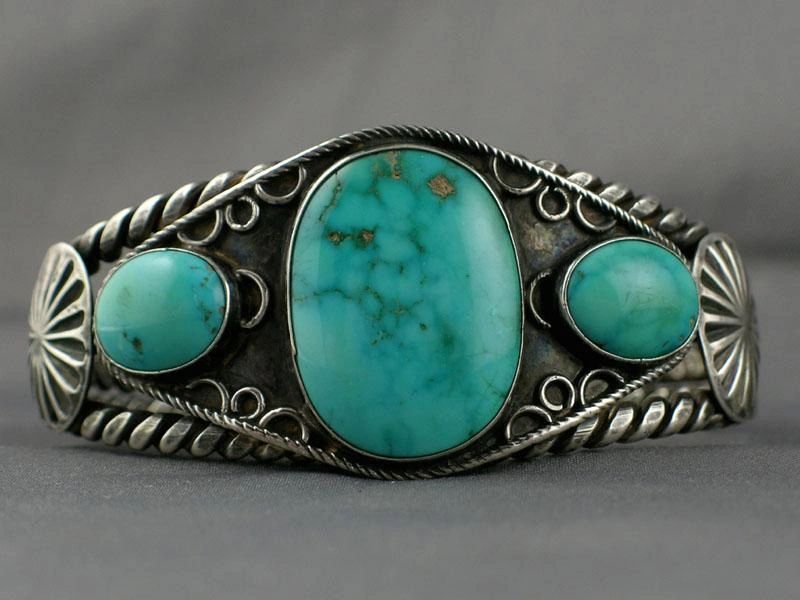 Description:  Price:  $1150
                             S O L D 
                            
Width: 1 1/4 Inch at center,
Inside Circumference: 5 7/8 Inches with
a 1 1/8 Inch Gap.

Weight: 55 GRAMS 



Item: DK097 - S O L D

Circa 1940's HIGH END NAVAJO SILVER BRACELET

This Early Piece is FANTASTIC.

Constructed of  Three (3) Cable Wires with Hand 
Pounded End Caps.   Features a Central Silver Plate with Hand Filed Silver Wire on the perimeter. Three (3) of the Finest GEM QUALITY
PERSIAN Stones that I have seen.  Easily this material is worth $25 per Carat.  They are translucent and have 
extreme depth of color and hardness (TOP GRADE).  Flanking the central medallion are two (2) Silver Hand Chiseled Plates for support. All in all you, will be hard pressed to find a bracelet of this quality.  On the rear is a Traders Hall-mark"XELT" scratched in the Silver.