DIMENSIONS:
PRICE UPON REQUEST

Length from tied knot to the
bottom (excluding the Joclas)
15 13/16 Inches, Joclas 6 3/4 Inches...

TOTAL NECKLACE
22 9/16 Inches


Item: DK054

EARLY SANTO DOMINGO *HAND ROLLED* HEISHI TURQUOISE NECKLACE

1940's SANTO DOMINGO AUTHENTIC Hand Rolled / Hand Drilled TURQUOISE and OLIVE SHELL Necklace on String...
This is totally HAND MADE!!!!

The Joclas are also especially nice, as if you notice from the photos, they are not perfect.
You will love the feel of these as there is no comparison to machine made goods.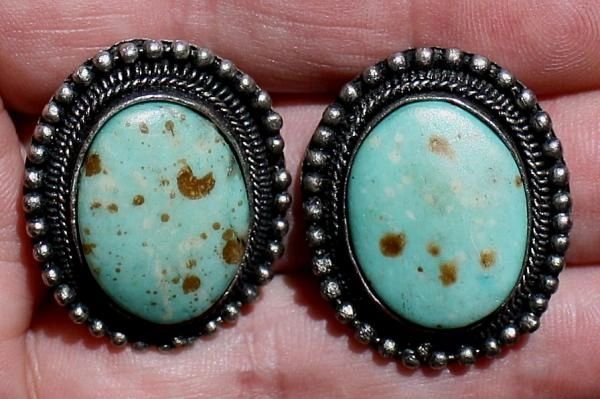 Dimensions: Price 105.00
1 1/4 x 1 in.

Item: DK056

OLD NAVAJO EARRINGS
w/ TURQUOISE

These are Beautiful
Early Navajo Large Pierced Earrings with
Natural Turquoise Simple
Bezel Set on Silver Plates
Look at the Individual
Beadwork surrounding
the perimeter..Nice
Shadowbox Affect..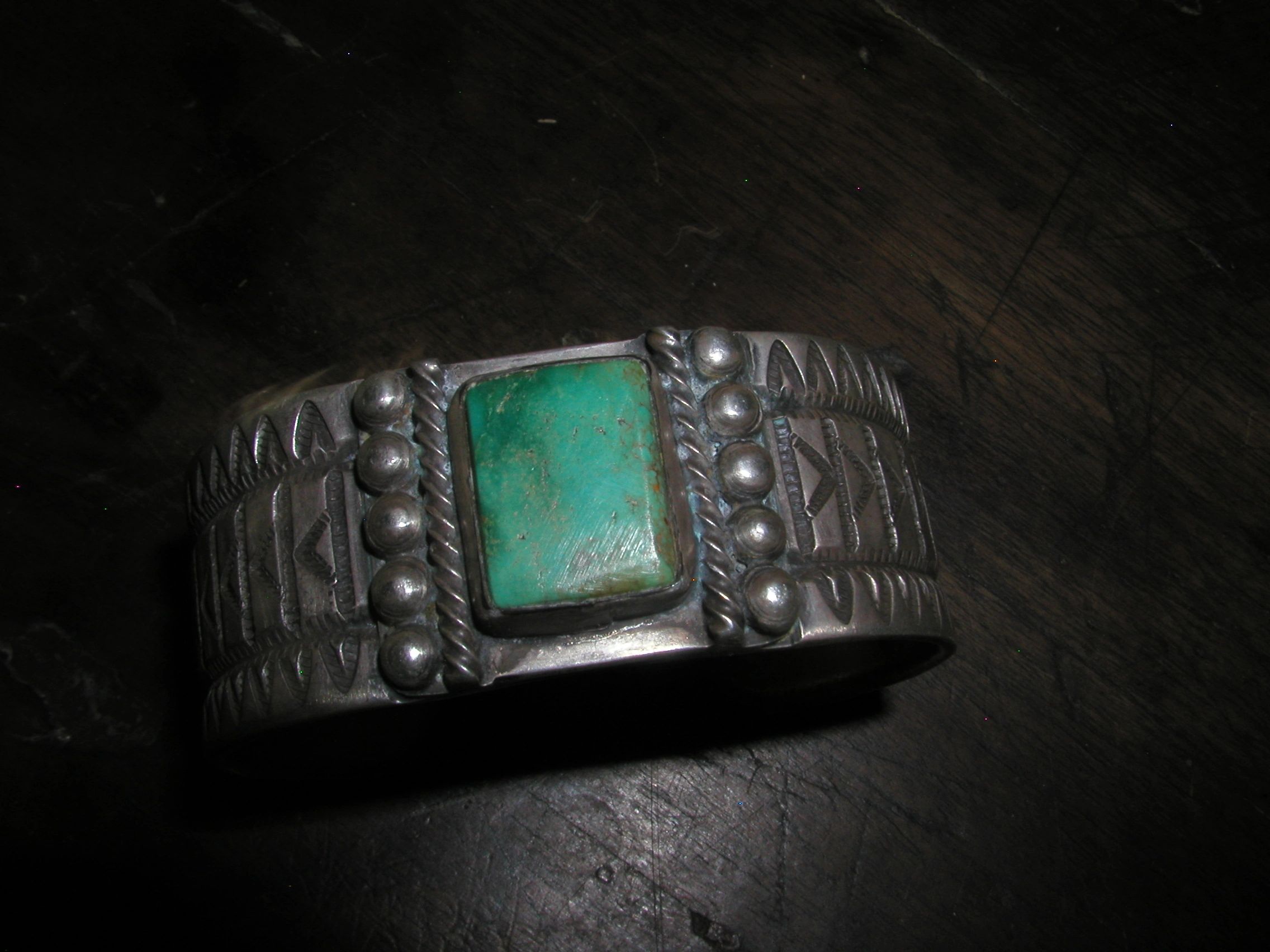 Dimensions:Price Upon Request
Width.....1 in.
Inside Circumference
5 13/16 in. Gap 1 3/16

Weight... 85.4 Grams
SOLD

Item: DK060


Early Forged Ingot Silver
Bracelet..Hand Filed & Chisled

A Master Silversmith..Pieces
Like This are Truely a Rare
Find.. HAVE WORN & iN One Word
Unbelievable

Native American