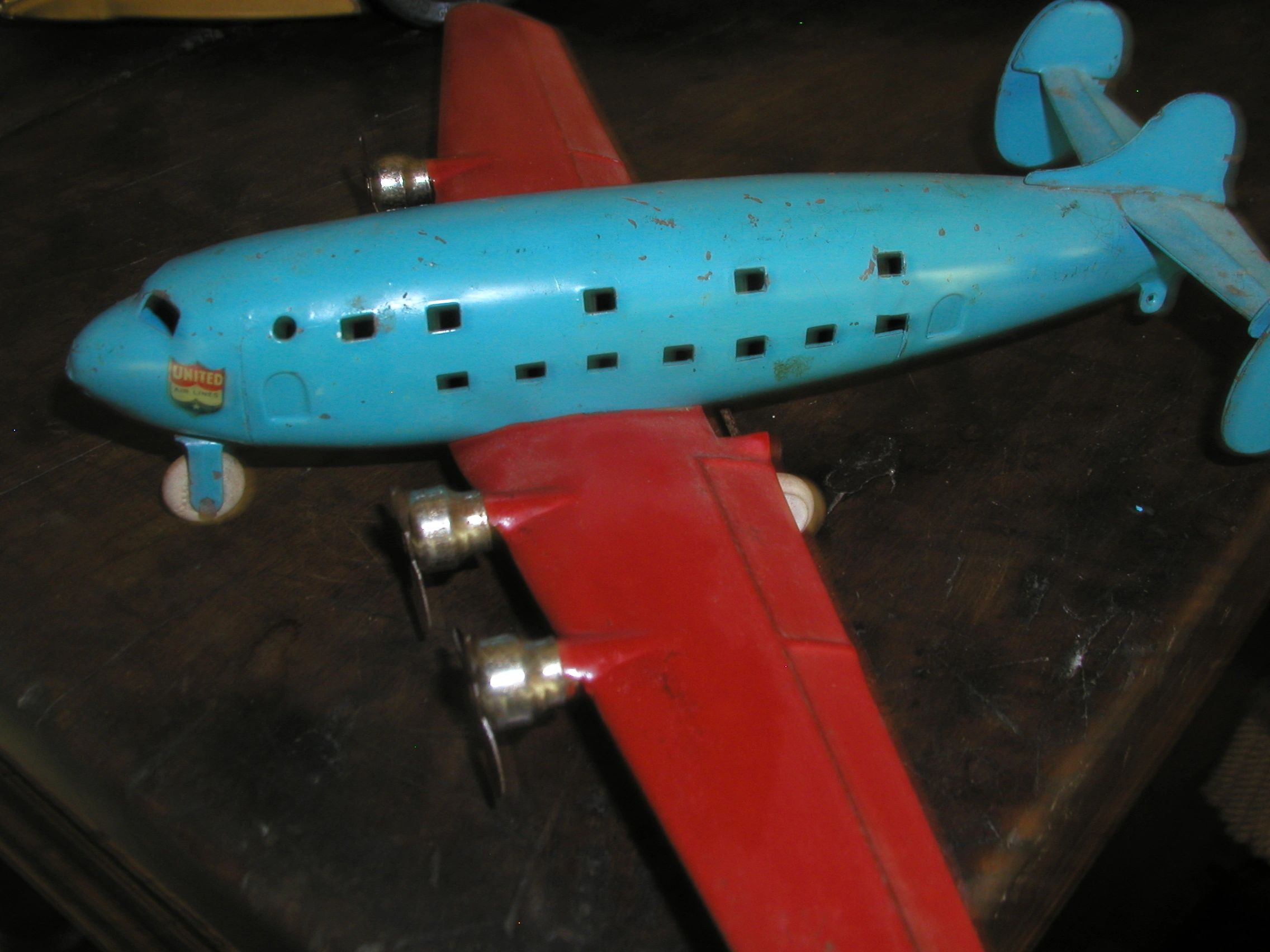 Dimensions:
Price:  $139.00
S  O  L  D
12 3/4 Inch Wingspan.

Item: VT007 - SOLD

WYANDOTTE "SUPER MAINLINER" FOUR ENGINE AIRPLANE EXCEPTIONAL 


As you can see, from the photos, this airplane is one of the nicest examples that you can ever hope to have in your collection.  Only an unplayed toy in its original box would be an improvement over this airliner.